Yolagi's Mission
Yolagi Holistic Wellness was created with the intention of bringing the Southeast Louisiana an area, a place to heal, evolve, connect, and transform. Yolagi Holistic Wellness was created with the intention of bringing holistic healing to those looking for self care practices to aid with stress management, emotional healing & mindfulness. Our goal is to create a safe space for those wanting to evolve & find themselves. Our services have offered ongoing support within the community. We have served by helping at risk teens with anger management classes and offering mindfulness classes for Veterans with PTSD. We strive for community outreach by also taking the time to do community events teaching others about yoga & meditation. Our goal is to help others balance their lives & to help them thrive with integrating self care & self help practices.
We offer a variety of Services for everyone. To clients looking for Spiritual Guidance, Energy Healing, Physical Health Training, Mental & Life Coaching, or even Mindfulness. We not only open our doors to those who seek healing but also to those that are interested in facilitating Healing or those already facilitating. We are dedicated to raising awareness within our community so we all can heal, thrive, and vibe higher to bring us all into ONE!
ALIGN WITH YOUR HIGHER SELF
Our classes & teachings focus on the foundations of Mastering Thyself!
Yoga & Meditation Classes
We offer a variety of Yoga & Meditation Classes. All focusing on stress reduction, Mindfulness, Spiritual Growth, & Physical Health.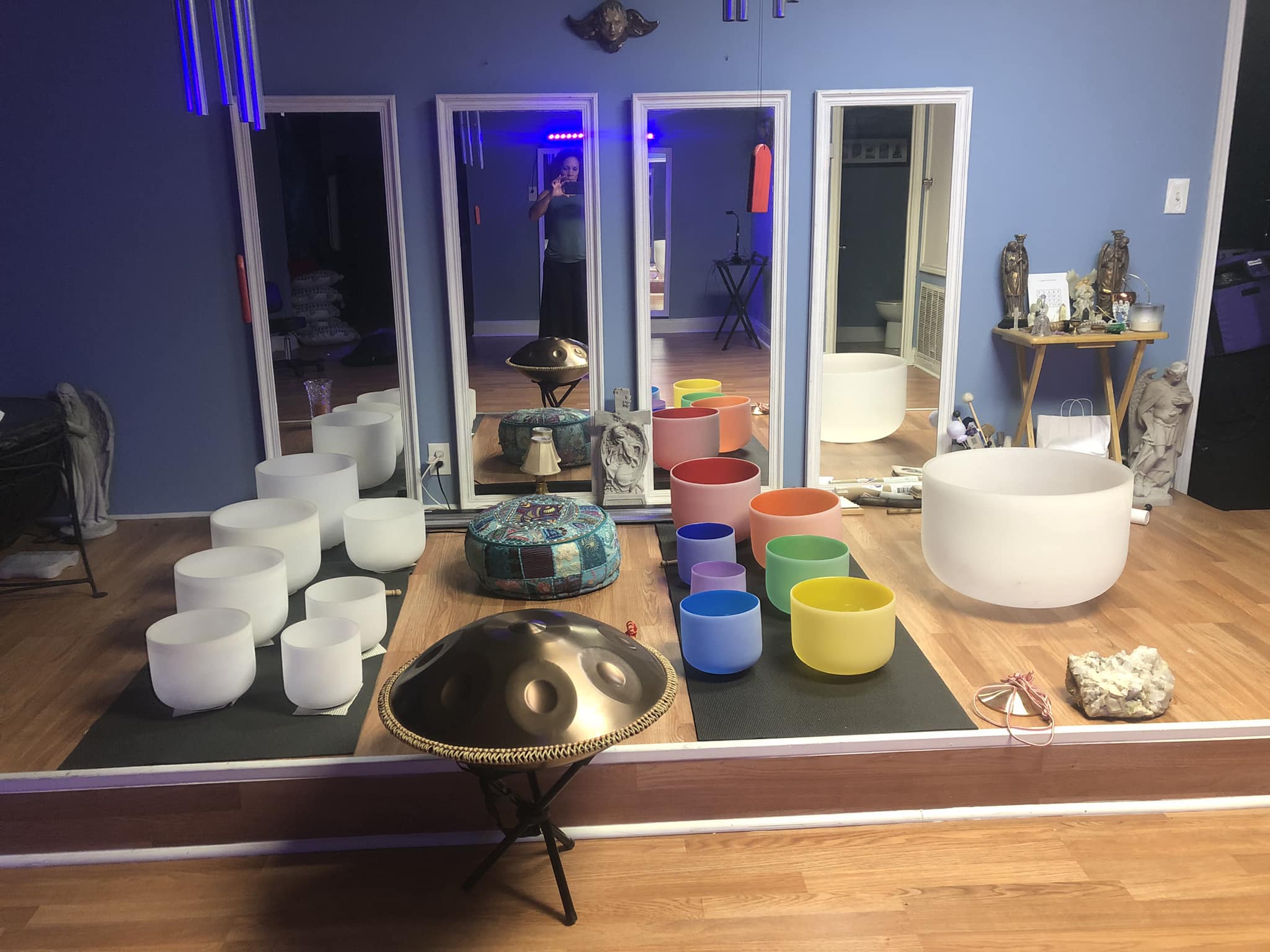 Experience a Blacklight Sound Healing Activation© w/ Channeled Light Language and specially composed Binaural Beats & Frequencies
Hours of Operation
Check Out Our Services Page
Meditation Enhances Your Wellness
Meditation is a great way to improve your endurance for other physical activities. Meditation will help your body relax while stretching and strengthening it after any other physical activity. Here at Yolagi Holistic Wellness we help build a connection between mind and body so you can live a healthier life!
Yoga helps you find peace of mind, It a place where we can reflect upon our true nature and pause in the present moment. Which is the only place that life exists! Take a break from daily life in order to focus on yourself, gain clarity, think more positively and notice how your life unfolds for the better! There is so much more to this practice than the asana. We offer so much here at Yolagi Holisictic Wellness.
READ MORE
YOLAGI ON YOUTUBE
Check out our YouTube Channel for special updates, energy readings, meditations, & more.
Protection & Peace Light Language
3 Manifesting Exercises for 2021
Chair Yoga Forearm Release & Arthritis
Sign Up For Our Classes or Events