Traditional Chinese Medicine Facial
TCM facials offers a variety of TCM based tools that are customized for individual skin types.Techniques loosen toxin loads & congestion by clearing muscle tension, the lymphatic system, circulates blood flow, and resets the skin. Rec. for people with rosacea, Tmj, eczema, & psoriasis. Custom facial inc. Gua Shua,heat therapies, masks, herbal poultices, cupping, &/or massaging​.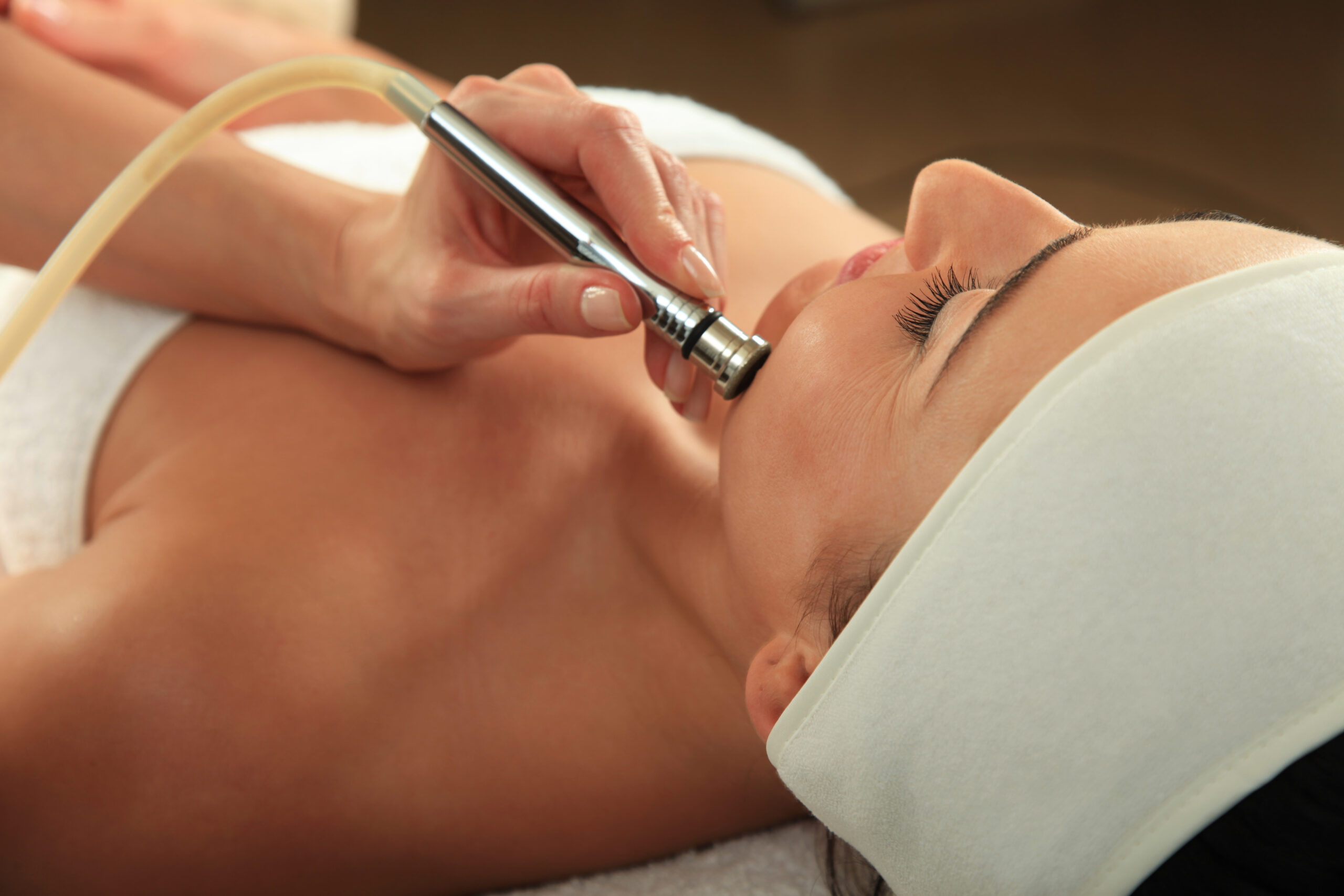 Microdermabrasion
Refresh your skin with this non-invasive skin resurfacing treatment. The topmost layer of the dermis is gently exfoliated to remove dead skin cells, stimulating collagen production and cellular renewal. It evens out the texture and pigmentation, improving the appearance of wrinkles, and acne scarring leaving the skin healthier, softer and firmer. Most people experience softer, smoother skin after their 1st treatment and really benefit from a series of treatments.​
High Frequency Light Maintenance Facial
High Frequency generates an electrical current that has a gentle and safe, oscillating oxygenating power. This high rate of oscillation produces heat and tones the skin. The use of high frequency as a skin care treatment is used by skin professionals to help treat and prevent stubborn acne, reduce enlarged pores back to their original state, minimize the appearance of fine lines and wrinkles, decongest puffy eyes, rejuvenate the condition of the beard and scalp, and nourish hair follicles for healthier hair growth.​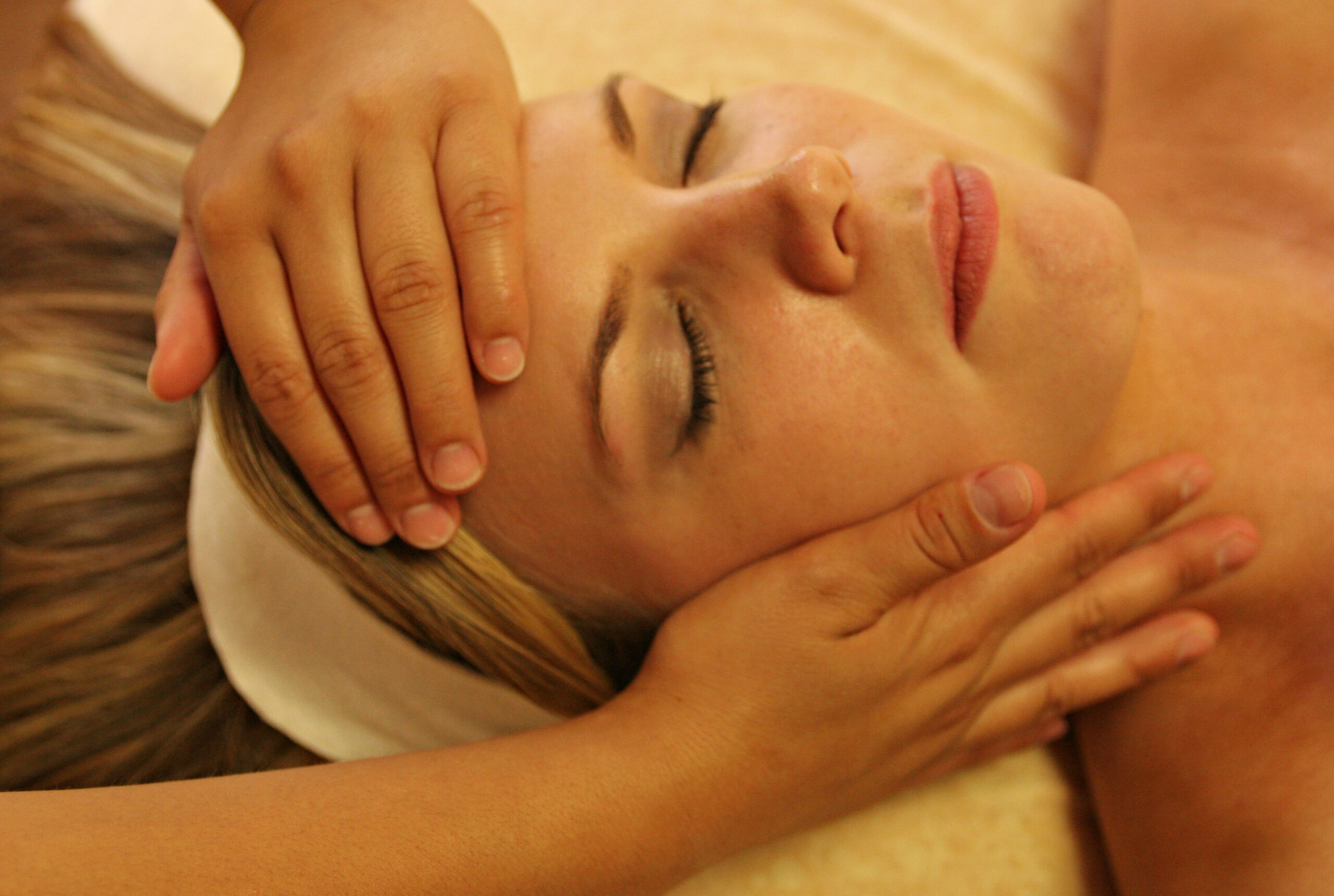 Reiki Spa Facial
Reiki is a means of touch that activates the natural healing process of the patient's body and restores physical and emotional well-being. This luxurious facial is designed to soothe and soften your complexion while it deeply distressed your entire face. You'll enjoy gentle yet thorough cleansing, a soothing aromatherapy oil massage of the face, neck, and shoulders, relaxing steam inhalation therapy, and a customized mask laced with calming plant extracts. All signs of stress will float away as you emerge with renewed skin that glows with radiant energy and health.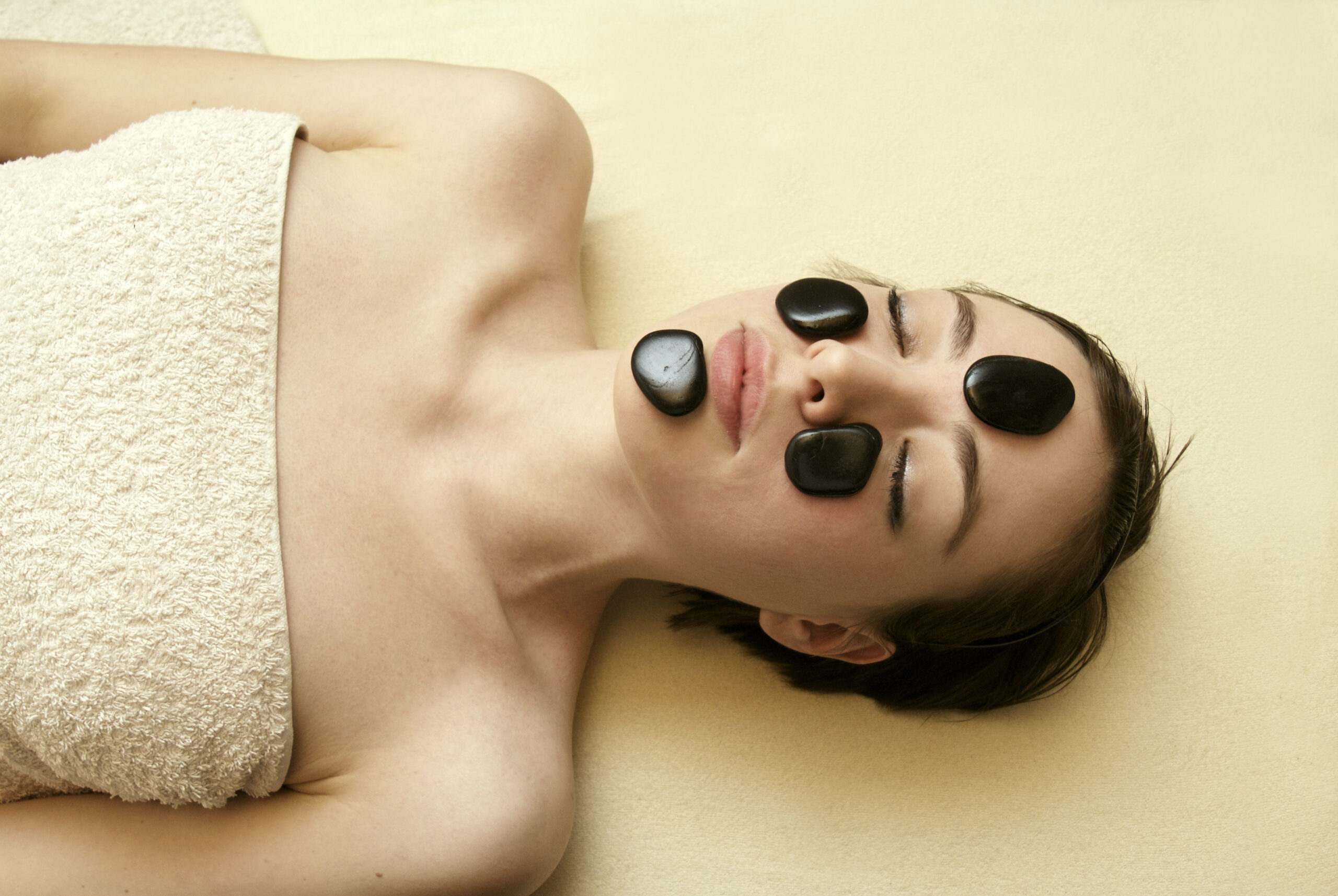 Warm Stone Facial
Experience the ultimate in peace and relaxation while melting away tension and fatigue by transforming our core facial into an extraordinary relaxation experience. Warm smooth stones are used to gently massage the face, neck, and decollete as circulation is stimulated and toxins are eliminated. The heat and energy of the stones de-stresses, energizes, deep cleanses, increases circulation, decreases tension headaches, and promotes increased well being.
Stressed Skin Facial (dry skin)
For those who suffer with dry, cracked skin, this facial is a must. Spoil your skin with a luxurious gentle cleanse that soothes the skin, relieving it fresh with a unique herbal blend cleanse, a relaxing herbal face mask, and an oil aromatherapy treatment.
Anti-Aging Facial
This unique facial assists with sagging, fine lines and dullness. A thorough cleansing is followed by an energizing massage, ultra-tightening mask, and High frequency treatment. It's all designed to restore firmness to sagging skin as it lifts, tightens and smooths. You'll instantly experience firmer, more resilient skin.​
Acne Clearing Treatment
For breakout-prone skin with clogged pores or blackheads. You'll receive deep pore cleansing, exfoliation and a mask that contains enzymes, antioxidants, antiseptic and anti-inflammatory ingredients. Fight acne with this effective treatment.​
Infrared Light facial
Skin tightening with near infrared light utilizes heat energy during a noninvasive procedure to stimulate collagen production and firm the skin. During treatment, a hand piece delivers infrared light to heat the dermis which triggers the natural wound healing cascade within the body, producing collagen and elastin for a tighter appearance to the skin over time.​