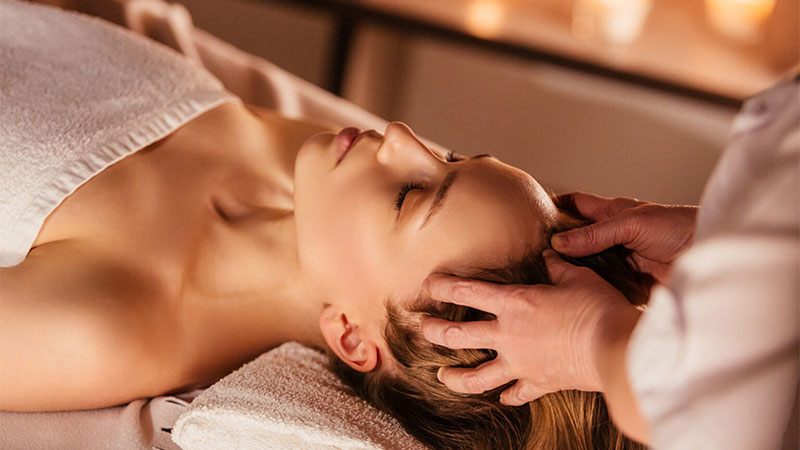 Indian Scalp Treatment
For people with sensitive scalp conditions and to promote hair growth. This treatment includes a 30-40 min scalp oil healing to help promote circulation & detoxifies the body by stimulating lymphatic drainage. High frequency treatment is used afterwards. Indian Scalp treatments help prevent migraines & back pain, relieves sleeplessness, restlessness, & insomnia, symptoms of anxiety & depression, renews energy levels, and boosts mental capabilities.
40Min – $75
With Light Infusion Energy Healing $111
Using Divine light to clear all blockages to help you remove a crown chakra cap that blocks access to the Light. Helps to clear 3rd eye also.
Book Now
Sinus Treatment
This treatment may help relieve symptoms of sinus congestion. This massage utilizes sen lines and combination of Thai techniques to help alleviate sinus pressure & mucus buildup.​
30 Min – $65
Moxibustion is a form of heat therapy in which dried plant materials called "moxa" are burned on or very near meridian lines or on the general pain spot. Moxibustion is great for pain due to injury or arthritis, especially in "cold" patterns where the pain naturally feels better with the application of heat, helps with digestive problems and irregular elimination, Gynecological and obstetrical conditions, including breech presentation in late term pregnancy, & Protection against cold and flu strains, helps to increase immune system. It can also help ease anxiety, possibly reduce blood clots, strengthen energy flow, & improve female health issues such as menstrual irregularity, infertility, and breech pregnancy.
Ionic Sole Foot Detox
The Ionic Detox Foot Bath can also assist with: headache & pain relief, joint stiffness, improved sleep patterns, removing heavy metals, menstrual pain, Arthritis pain, and boosting the immune system as well as improve kidney and liver functions.
While immersing your feet in the water positive and negative ions are emitted by the machine, which re-energize the body. This type of machine is described as a Detox machine because the response of a re-balanced body is to excrete any excess toxins via the kidneys, liver, bowels and skin not only DURING but also AFTER treatment. Therefore you will experience the beneficial effects of a Detox experience.
The entire process takes 30-40 minutes for adults and is completely safe to use. It is, however, not recommended for pregnant women, anyone with a heart pacemaker or an organ transplant.
$65 -30Min
With Thai Foot Yoga-  It works on the feet, lower leg, and knees, freeing up blocked energy in the body's Thai-based meridians to create a feeling of deep relaxation, balance, and well-being.
$95
Book Now
Thai Foot Healing
A Thai Foot Healing works on the feet, lower leg, and knees, freeing up blocked energy in the body's Thai-based sen lines to create a feeling of deep relaxation, balance, and well-being. Thai Foot benefits are:
improves circulation
Improves lymphatic drainage
Boosts the immune system
Reduces stiffness
Increases range of motion
Accelerates healing
Relieves stress
Improves sleep
Elevates mood
Improves concentration and clarity of mind
Creates feelings of tranquility, calmness, and well being
Infrared Sauna Therapy
Infrared Sauna Blankets increase the body's thermal energy and promote a temporary increase in blood flow – so you sweat like you're working out, without working out. Our Infrared Sauna blanket contains a unique blend of healing properties from Charcoal, Magnet therapy, Amethyst & Tourmaline Crystal Healing to help alleviate pain or help with recovery while detoxing the body from harsh chemicals. This treatment aids with muscle recovery, joint support, arthritis, boosts metabolism, aids with weight loss, helps with sleep, alleviate anxiety, enhances mood & mind clarity, relieves tension, supports a stronger immune system, & improves circulation.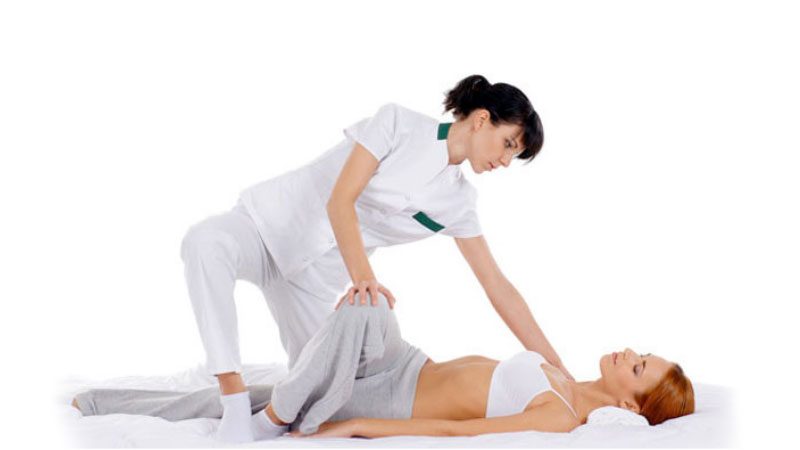 Thai Yoga
Thai Yoga is a form of assisted, restorative yoga that combines yoga stretching, with opening the energy lines (sen lines) of the body This session offers a deep relaxing and grounding, yet also revitalizing and energizing treatment. The receiver is fully clothed the entire session and performed on a mat on the floor. Feel your body expand with the beautiful assisted stretches and release through sen lines as you find a new state of balance in body, mind, & spirit $95.​
Raindrop Therapy
Raindrop therapy is a powerful technique using essential oils that was developed by D. Gary Young. It combines several modalities to bring balance and transformation. It also supports body systems on a physical and emotionally level. This technique involves applying therapeutic grade essential oils to the spine, neck and feet using different Thai Yoga techniques. The session lasts about an hour and assists with relaxation, easing emotional support & stress, supports a healthy immune system, and helps with detox. $150.​
With Thai Yoga – $195
Oxygen Bar 
Relax with our oxygen bar & breathe in Pure Oxygen with essential oils. This Service helps with reduced stress, increases energy & alertness, alleviates symptoms of hangover, headaches, & sinus problem, helps the immune system, strengthens the heart, and helps with Chronic Fatigue Syndrome. AND MORE!!
$ 35/20 minutes or $45/30 minutes